Hi guys! It's really close to New Year Eve and I can't wait for it!
Do you have any plan to do in that special nite?
Here I just want to share a lil thing about me.
I'm so blessed to live my life coz just so you know there were so many beautiful things happened in my life this year!
Thanks Lord for keeping me every single day!
How lucky I am to know You :)
This is my pic when I spent a week in Bumi Perkemahan Cibubur, East Jakarta.
I won't forget this place!
I attended Language and Literature National Conference since September 28th to Dec' 4th. It's really unforgettable experience wif my friends there, coz I could meet the others Indonesian Language Ambassadors. Actually I just joint Indonesian Language Ambassadors election on previous month so it's really cool to meet them once again :)
Well, all I want just to say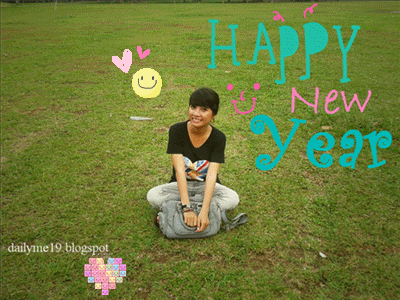 Hope you all guys have a better life in the new year and believe that God always stays beside you to keep you rite :)
Happy New Year!
*guess which one is me??* hahaha